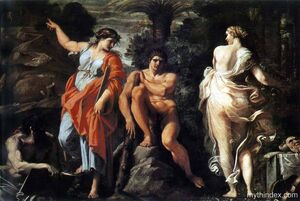 Arete is Heracles' teacher of slaying and hunting. She is yet another goddess of justice and excellence, therefore teaches men/untrained demi-gods. 
Personality
Edit
For a minor goddess, she has very high expectations in an untrained soldier, due to her seek of 'excellence.'
She specialises in hunting, training and pushes Greek soldiers to their limits, but is not very well-known.